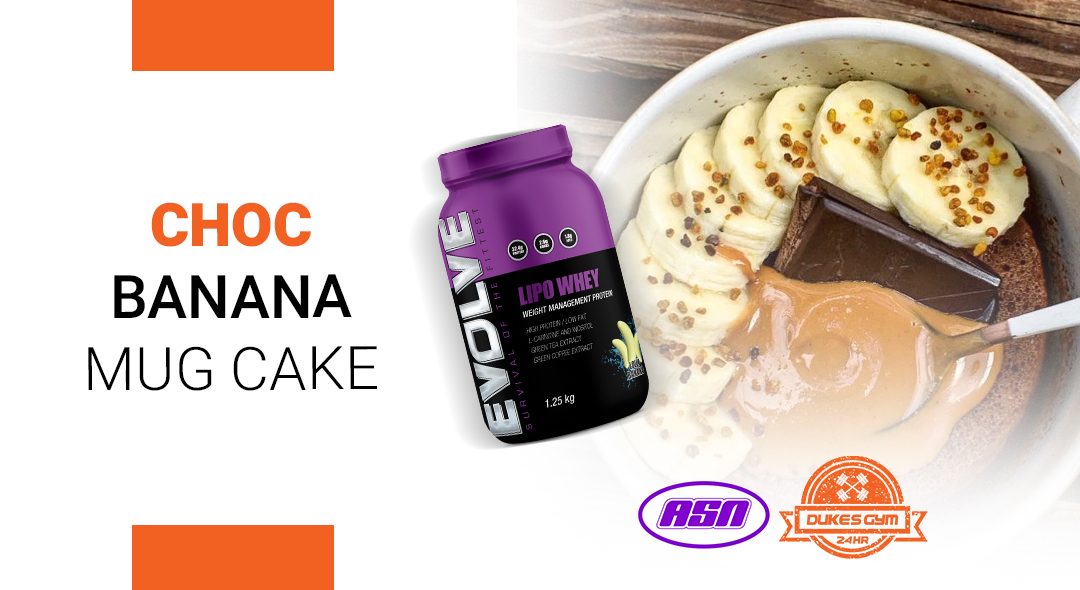 Choc Banana Mug Cake Recipe
You can have your cake and eat it too with Raimee Leigh's and protein-packed Choc Banana Mug Cake recipe!
Whether you want to increase your protein intake, satisfy your sweet tooth, or simply have the best of both worlds, the Choc Banana Mug Cake calls on the benefits and deliciousness of Evolve Lipo Whey, cacao powder, almond milk, banana and more, to bring you a true taste bud sensation.
Ingredients:
20g Evolve Lipo Whey Banana protein

1/2 tsp of cacao powder

1/2 tsp of baking powder

1/4 cup almond milk

1/2 mashed banana

1 egg
Method:
In a large mug, mix all ingredients together.

Place in the microwave for one minute and then allow to rest for 30 seconds. Once complete, microwave for another 1 minute.

Let rest and then top with your favourite toppings.
What is Evolve Lipo Whey?
Evolve Lipo Whey is the ideal protein source for those seeking the perfect weight management solution. This high-protein, low-fat formula is loaded with 32.4g of protein and only 2.6g of carbohydrates per serving. Lipo Whey contains fast, moderate and slow-digesting protein to facilitate muscle recovery, while helping to keep you satiated for longer. Whether you're looking for a filling snack in between meals or a delicious flavour to curb your sweet tooth, look no further than Evolve Lipo Whey!