FREE ONE-ON-ONE SESSIONS FOR ALL MEMBERS
COACH'S CORNER
Expert Staff, clean, spacious facilities and plenty of racks so you don't have to wait. We take pride in everything we do, because we want our gyms to be your happy place 😊
Coach's Corner is a FREE service we provide to all our members. Every member can book in a 20 minute session with one of our expert personal trainers to go over form, programming, nutrition or just general gym advice. This is great for new and experienced members alike, because it means there's always someone at Dukes to lending a helping hand.
• Form Cues and Tips
• Training & Nutrition Advice
• Programing Guidance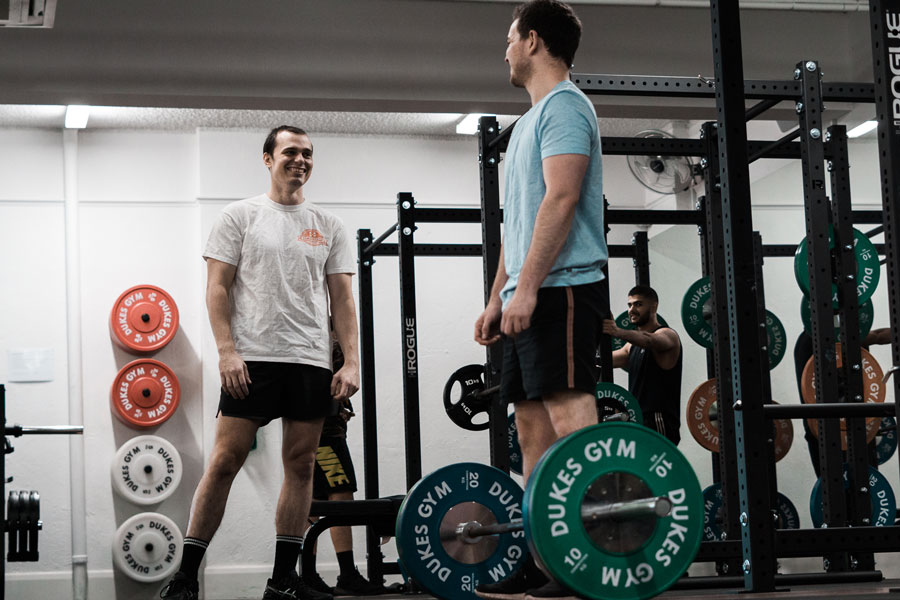 Guidance
Let our personal trainers provide some support with your exercise technique and programming

Progression
Learn cues, improve your form and avoid common mistakes

Confidence
Get equipped with the knowledge and practice to get the most out of your training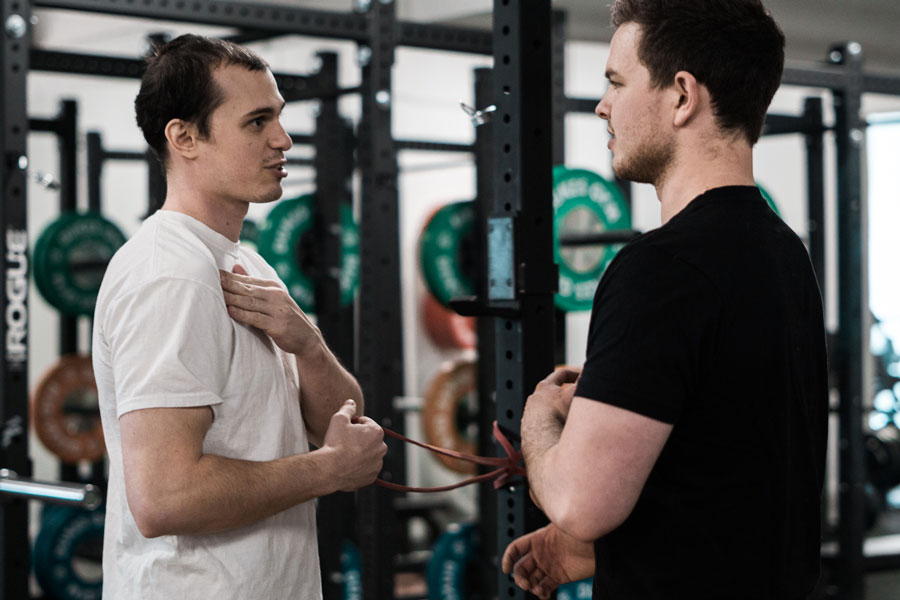 While many of us have spent countless hours in the gym, the vast majority of us have no idea about periodisation, how to correctly perform the 3 major compound lifts or even what RPE stands for.
Our expert personal trainers can help bridge this gap for you and explain things in plain English. Train with confidence and purpose, reduce injuries and take the guess work out of going to the gym.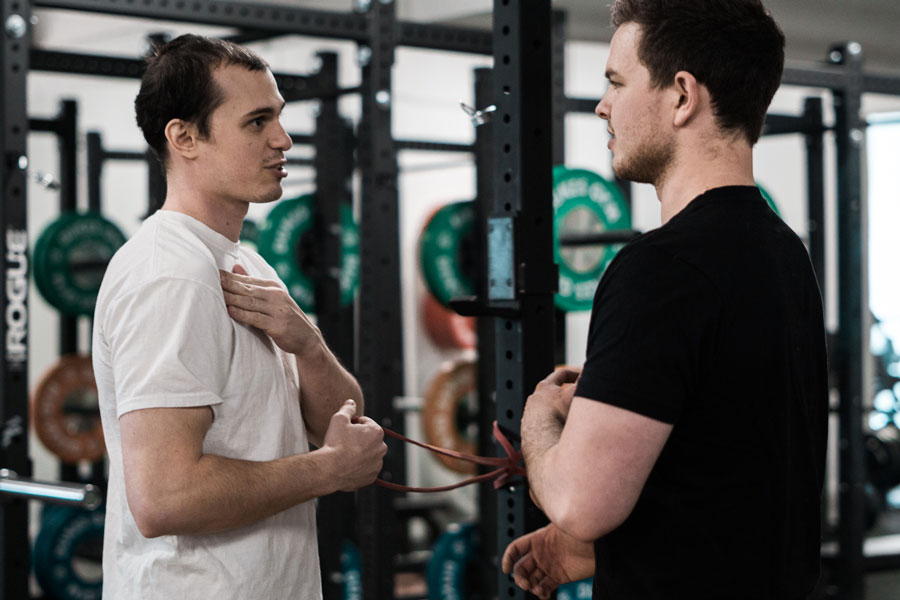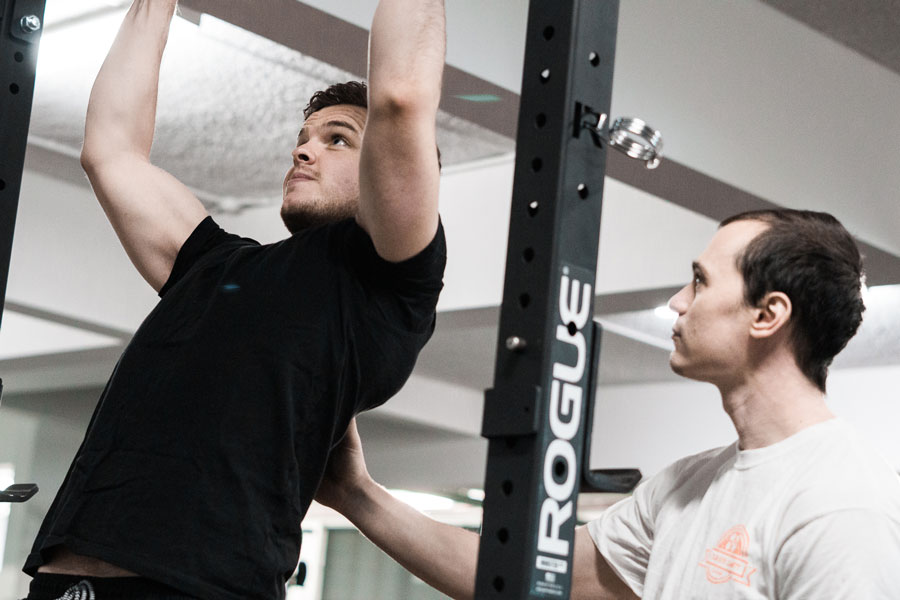 We all want to the reach our fitness goals as soon as possible. To make progress in the gym is a safe and sustainable way, there are some key principals everybody must follow. These include correct:
• Programming
• Nutrition
• Recovery
While the principals remain consistant, their impact on each individual is different. Our expert personal trainers can remove the guess work and provide guidance that will work for you.  Train smarter, minimise time off due to injuries and fast track your results.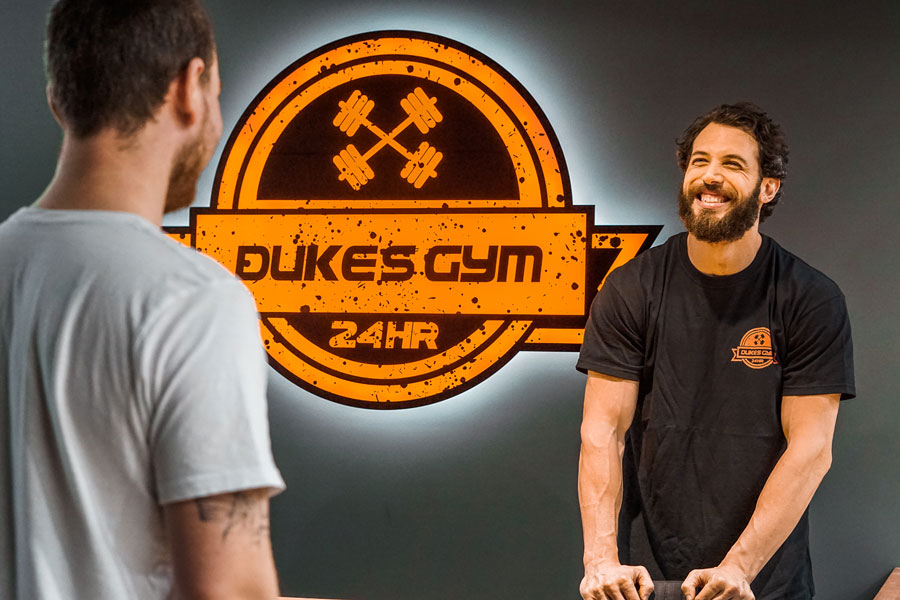 Walk into the gym knowing you have the support of our expert personal trainers to guide you every step of the way. Whether it's general training advice or specific form cues, we're here to help. Best of all, it's included free of charge in your membership 😊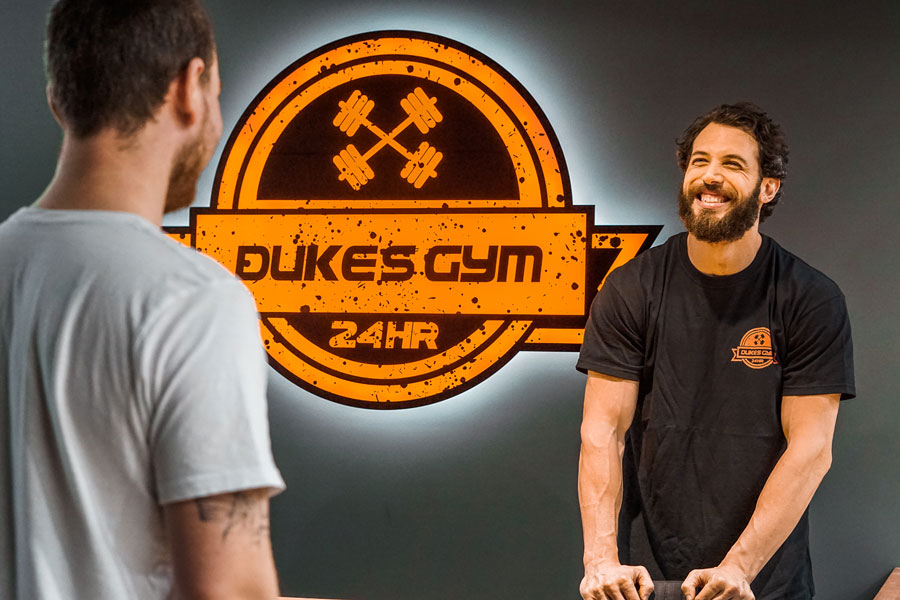 "Coach's Corner is so helpful when you need quick advice from an expert"
Matt
Dukes Gym Member
"Can't believe it's for free. Awesome that it's included in my membership"
Richard H.
Dukes Gym Member
"Whenever I'm not sure if I'm doing something right, I go straight to Coach's Corner"
Billy Tchong
 Dukes Gym Member
"It's great to come to the gym knowing that the support is there whenever I need it"
Hoang Nguyen
Dukes Gym Member

Small Group Training
• Run by expert personal trainers
• HIIT, Strength & Boxing Sessions available

Personal Training
• Tailored Sessions
• Safe, Sustainable Results
• Support & Accountability

Strength Training 101
• Fundamental principles-based seminar presented by strength and conditioning specialist David Collins
• Learn how to cater movements to your specific biomechanics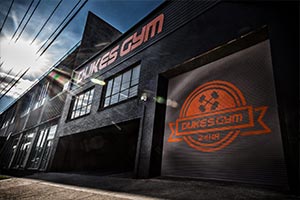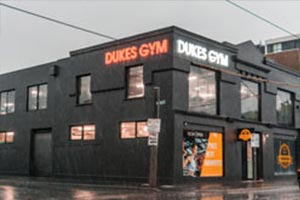 GET IN TOUCH 
FILL IN THE ENQUIRY FORM TO FIND OUT MORE ABOUT:
• 24/7 GYM ACCESS
• SMALL GROUP TRAINING
• PERSONAL TRAINING
Whether you're new to training or an experieneced lifter we'd love to help you reach your health and fitness goals. Fill out the form and onen of our friendly staff will be in touch shortly. Please note, our staffed hours are M-F 11am – 7pm; Sat – 10am – 4pm
Our Mission
We want to share the joy of lifting weights with the world.