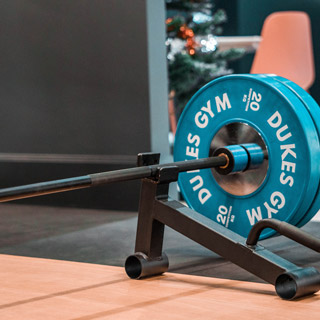 Dead-Lift Bar
The dead-lift bar is only for dead-lifting! It is longer than your normal bars but is thinner in diameter, weighing in 20KG. Due to it being thin, you can wrap your whole palm around the bar, giving you a stronger grip. This bar is more flexible, which enables you to get into the optimal starting position by pulling the "slack" out of it. The flex in the bar will help with moving heavy loads off the ground faster and a shorter range of motion from floor to lockout. Given it's name, please note that this bar should not be used for squatting or benching at any given time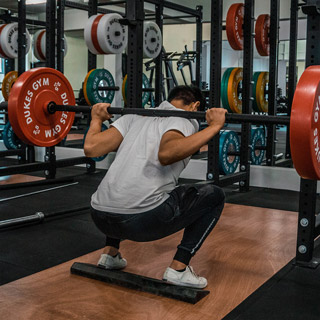 Squat Bar
The Squat bar is specialised for heavy squatting. It is longer in length and thicker in diameter. This allows the bar to stay rigid when there is a lot of weight loaded on it, preventing it from bending too much which can affect the quality of the squat. Be mindful when loading your weights as it weighs 25KG, which is heavier than your typical barbell.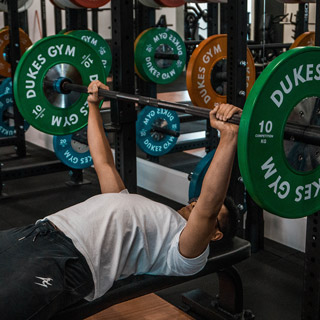 Power Bar
The power bar is considered the universal bar. It is commonly used for squatting, benching and deadlifting in the sport of powerlifting. The bar weighs 20KG, it is rigid, stiff and can withstand a lot of weight on it.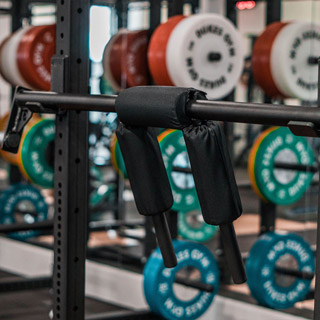 Safety Squat Bar
When squatting with the safety squat bar, your spine position will be more vertical. It looks more like a front squat or a high-bar back squat. This positioning minimizes shear forces on the lower back and allows for improved range of motion through the hips, knees, and ankles. The Dukes safety squat bar weighs 16KG.