PERSONAL TRAINING IN RICHMOND & ABBOTSFORD
RESULTS BASED PERSONAL TRAINING
Expert Staff, clean, spacious facilities and plenty of racks so you don't have to wait. We take pride in everything we do, because we want our gyms to be your happy place 😊

TAILORED TRAINING SESSIONS
• Training sessions that match your goals, fitness levels and lifestyle
• Designed by expert personal trainers just for you

SAFE, SUSTAINABLE RESULTS
• Tried and true training principals that get results in a safe & sustainable way
• Avoid injuries and increase longevity

SUPPORT & ACCOUNTABILITY 
• Get partnered with a personal trainer that understands your challenges
• Accountability beyond the gym floor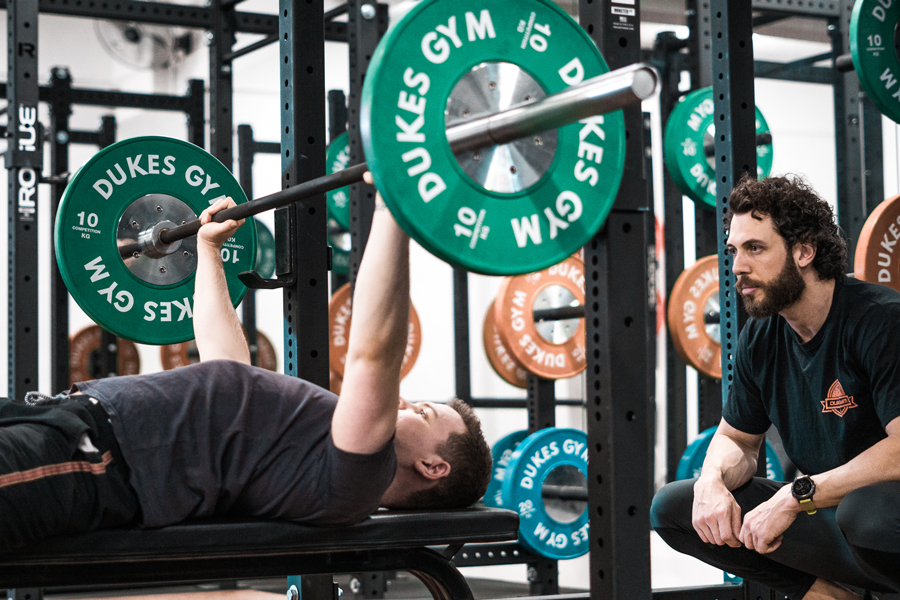 TAILORED TRAINING SESSIONS
We all have different goals, lifestyle factors and starting points. What is effective for one person may not necessarily work for you. Our personal trainers will work with you to deliver sessions that are going to:
• Fit your lifestyle
• Be challenging but achieveable
• Deliver Results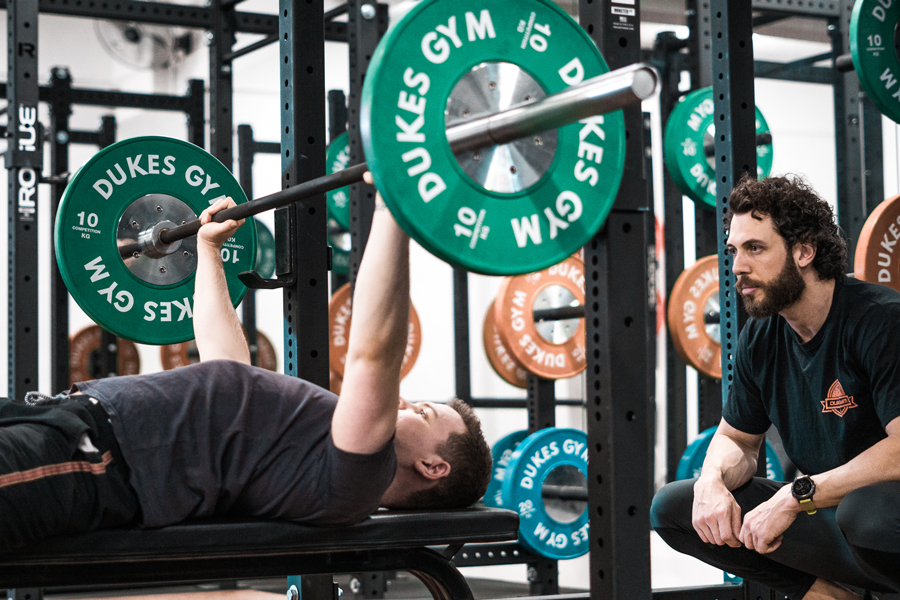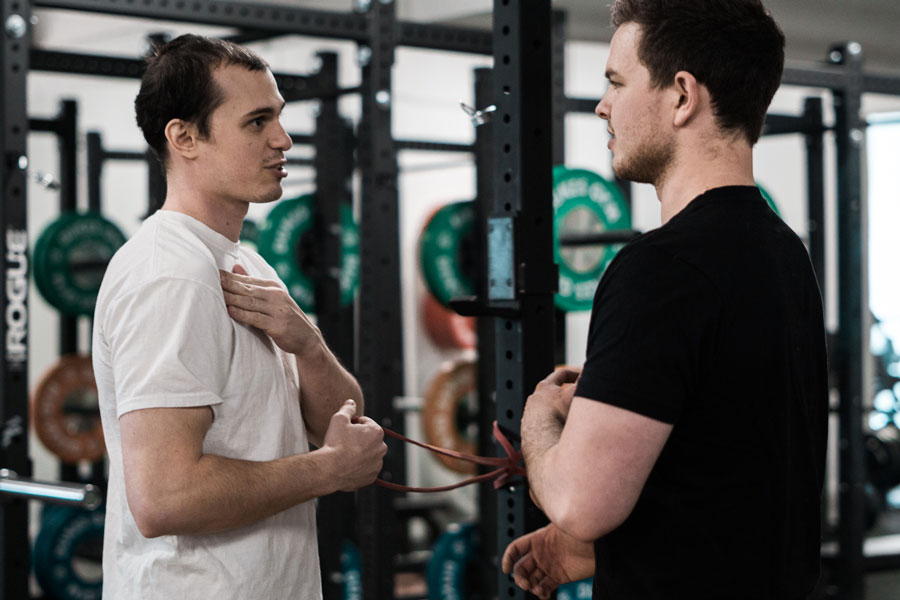 SAFE, SUSTAINABLE RESULTS
While every trainer at Dukes is passionate and highly accomplished, we are here to deliver sessions that are going to promote a healthy and enjoyable lifestyle for you. You won't see any extreme before and after photos or crazy meal plans. 
There's nothing more satisfying than progress, and nothing hinders progress more than injuries. We only follow results based training methods that will work for you.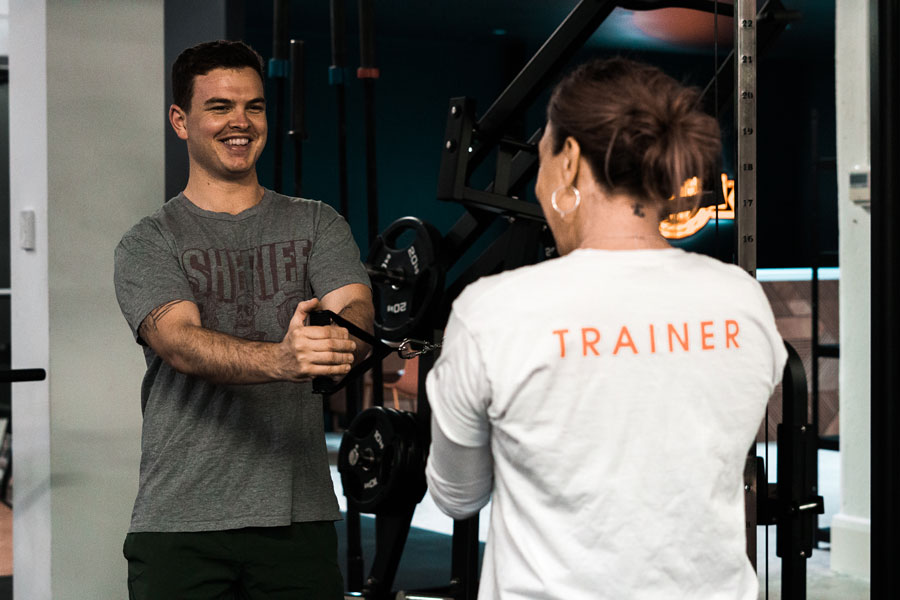 Finding the right personal trainer for you can be very challenging. You trainer needs to understand your goals, your challenges and how your body responds to training. Most of all, they need to genuinely care about you.
We have a diverse group of personal trainers with different areas of expertise and styles of training. Whether your goal is to simply move better and feel healthier, or you'd like to prepare for an upcoming event, chances are one of our team have done it before and will be able to guide you through the journey in a way that will work for you.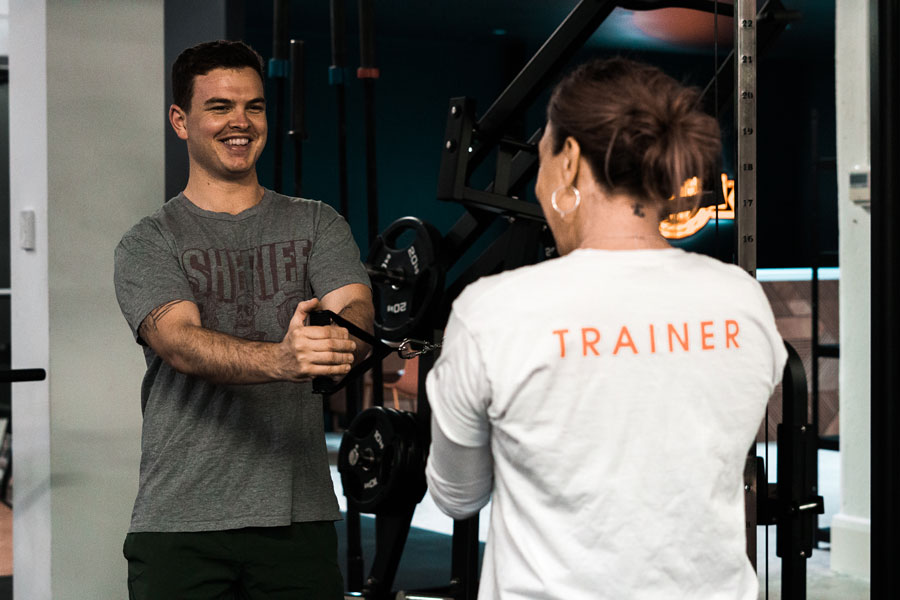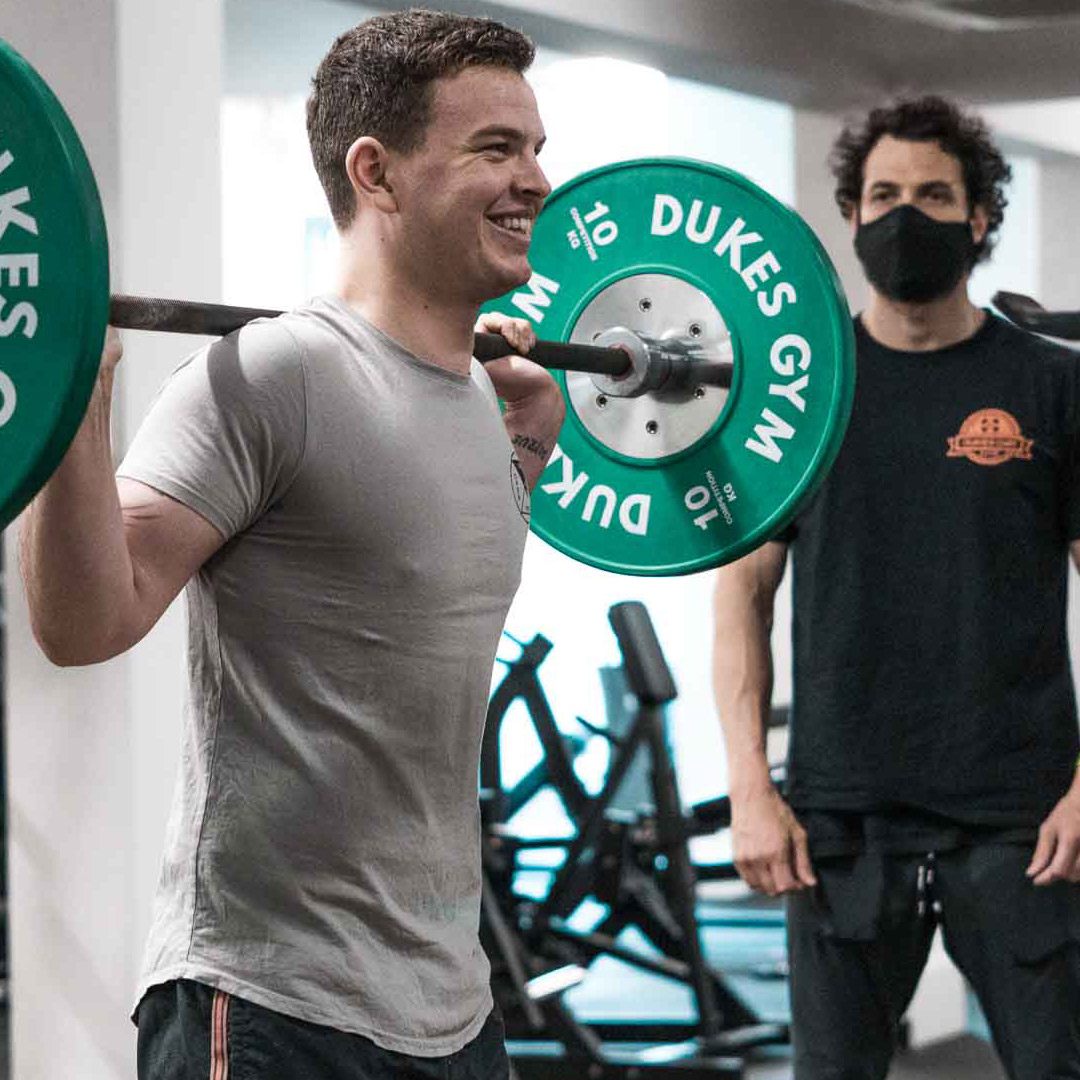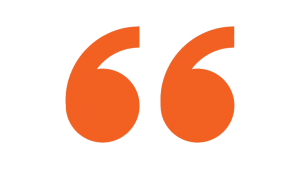 After a year of trying to doing it myself, I decided to get the help of a personal trainer with my physique and fitness goals. I honestly wish I'd decided to do that a year earlier – it completely removed the guesswork out of what works and what doesn't, and the accountability helped me stay very consistent.
-Anita L.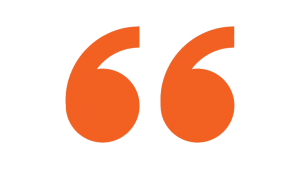 It's amazing how quickly you can achieve results once you start working with a fitness professional. Without a personal trainer I never would've learned or progressed as quickly as I have.
-Jack R.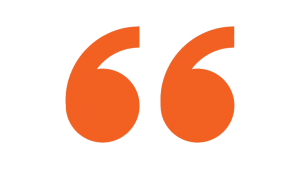 Love love love this Gym! Love the trainers they are all so knowledgeable and approachable and it's such a good setup. Honestly can't recommend highly enough!
-Elise R.
FAQs
Still have questions? Check out more FAQs here or speak with our friendly team
Richmond | 0400 173 789
Abbotsford| 03 9428 4979
What goals do you train people for?
Our peresonal training experts train people of any age, fitness level and lifestyle. Whether you wait to gain some lean muscle, achieve some fat loss, just want to feel fit and healthy or get into some weight training – we've got you covered.
What do I need to bring to my personal training session?
As part of our profesional service, a personal trainer will provide you with a custom Dukes Gym Towel and Log Book when you get started. Just bring a water bottle and you're good to go!
What results can I expect from Personal Training?
You'll be in the hands of some of Melbourne's best personal trainers and the service will be tailored to your specific health and fitness goals. You'll be trained under a program that focuses on susutainable, long term results. Clients expect tangible results and change within the first 8 weeks of training. 
Exactly what do you do in each personal Training session?
The initial session will entail a fitness assessment to determine where you're currently at. A movement screen, strength testing, postural assessment and SMR will be conducted. Fitness goals will be set, expectations of realistic results and timeframes managed and a tailored program be put together. From there you will receive constant support, motivation and coaching by progressing towards your goals through personal training sessions.
How often should I exercise?
We find that most clients achieve best results when weight training with a personal trainer 2-3 times a week and additionally training individually by using our 24/7 membership access another 1-2 times per week.
Can I share the cost with a friend?
Yes, 2 on 1 sessions cost the same as a 1 on 1 session and the cost can be shared with your training partner.
What's the difference between Personal Training and Small Group Training?
1 on 1 Personal training sessions allow for even more individual attention and goal setting than Group Training. Our Small Group Training sessions are already kept much smaller than most group training services other facilities offer (maximum of 6-8 clients per session). So they allow for a much more personal service than a class of 20 people, while keeping the social aspect of training in a group. If you're after the most tailored and personalised service, 1 on 1 personal training will be the service for you. If you still want to fast track your progress we suggest giving our Small Group Training a shot, as it's very similar to 1 on 1 personal training, just that you'll be doing it with a group!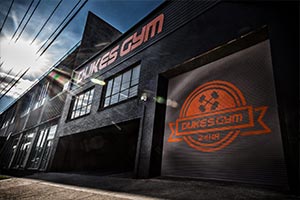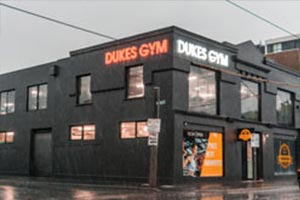 GET IN TOUCH 
FILL IN THE ENQUIRY FORM TO FIND OUT MORE ABOUT:
• 24/7 GYM ACCESS
• SMALL GROUP TRAINING
• PERSONAL TRAINING
Whether you're new to training or an experieneced lifter we'd love to help you reach your health and fitness goals. Fill out the form and onen of our friendly staff will be in touch shortly. Please note, our staffed hours are M-F 11am – 7pm; Sat – 10am – 4pm
Our Mission
We want to share the joy of lifting weights with the world.