Sweet or savoury? Why not both! Thanks to Raimee Leigh's latest kitchen creation, you can now enjoy everything you love most about peanut butter drizzled waffles, without compromising your health and fitness goals. Containing Evolve Lipo Whey chocolate protein, sweet potato, a pinch of cinnamon and cacao powder, and your favourite toppings, who knew waffles could be as healthy as they are delicious?
Ingredients:
100g of mashed Sweet Potato

1 egg

1 tsp of cinnamon

1/2 tsp of cacao powder

1/2 tsp of baking powder
Method:
Preheat a well-greased waffle maker on a low setting.

Place all ingredients into the bowl and mix until all ingredients are combined.

Pour batter into the waffle maker and cook for approximately five minutes or until the outside is reasonably crispy.

Once ready, top with your favourite healthy ingredients. Raimee Lee topped hers with chocolate peanut butter, banana and raspberries!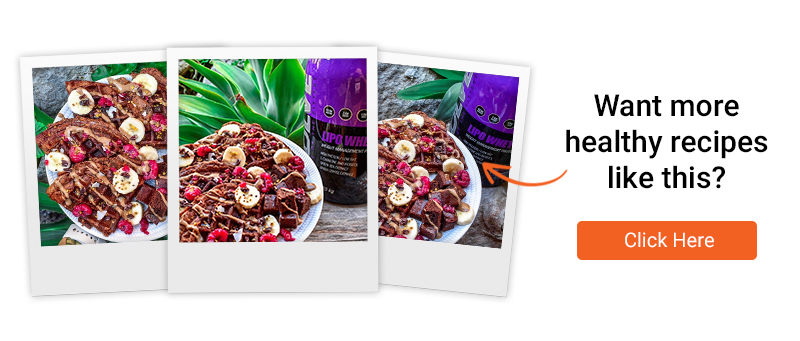 When it comes to reaching your fitness goals, there are fewer things more important than fuelling your body with the nutrients your muscles require to recover, repair and grow. As such, incorporating a premium quality protein source into your diet is important for ensuring your gym efforts are matched equally during your downtime. On that note, let's talk all things Evolve Lipo Whey!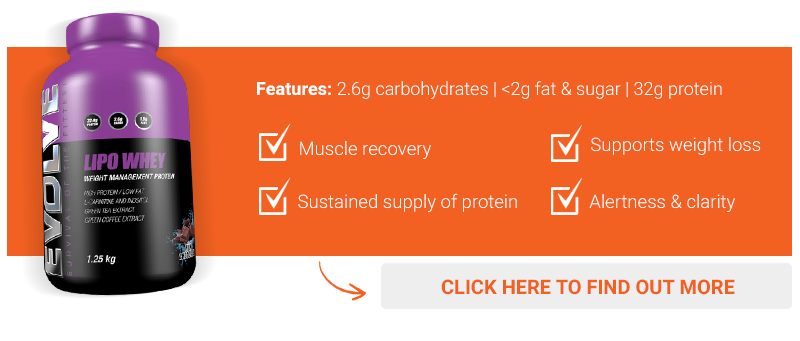 Evolve Lipo Whey contains 32 g of high-quality Whey Protein Isolate, Concentrate and Caseinate to provide a combination of fast, moderate and slow digesting protein to encourage optimal recovery and to help keep you satiated for longer. Additionally, Evolve Lipo Whey also contains L-Carnitine, L-Glutamine and Green Tea to further support fat loss by helping your body convert fat stores into a source of energy during and after training, while simultaneously helping to maximise energy and promote cellular detoxification. Inositol has also been added to the formula to boost mental alertness and clarity to help you maintain motivation and drive while in a calorie deficit. Did we mention that Lipo Whey makes the perfect post-workout shake or meal replacement?