DUKES GYM RICHMOND & ABBOTSFORD
WHY TRAIN AT DUKES?
FLEXIBLE MEMBERSHIP OPTIONS & INDUSTRY LEADING MEMBER SUPPORT
Expert Staff, clean, spacious facilities and plenty of racks so you don't have to wait. We take pride in everything we do, because we want our gyms to be your happy place 😊
Come in and Experience the Difference
Dukes is for those who are into training with weights or would like to get started.
We have premium amenities, specialty equipment and all the support that you'll need to achieve your goals.
Our gyms clean, spacious and have more than enough equipment to accomodate peak hours- so no more waiting for racks or benches before and after work.
We understand that not everyone's goals are the same, which is why we provide a diverse range of equipment and support to help you along your journey.
Whether you'd like to gain muscle and strength, lose fat, or just get a bit fitter, Dukes is a place with ample equipment, guidance and amenities that you'll always look forward to training in.
SUPPORT
If you're a beginner to training, Dukes is the perfect place to get started. If you're ever unsure about how to use a piece of equipment or want to know how to perform an exercise correctly, our staff who have a diverse range of range of experience are always happy to help.
ENVIRONMENT
One of our priorities at Dukes is providing just the right space for you to train in. We think it's important that gyms are clean, spacious, well laid out and fitted with premium amenities. Our women's only sections provide a private, comfortable space to fully zone in and train exactly how you'd like.
EQUIPMENT
As important as having the right training environment is having equipment that pertains to your goals. Whether you need specialty bars for powerlifting or just want a rack to use during peak hour, you can rest assured that Dukes will meet your equipment needs.
COMMUNITY
We've always felt proud to be a part of our community and consistently strive to provide an inclusive and welcoming culture. Rather than just being a room full of weights, Dukes is a centre for likeminded people who are either on their fitness journey or would like to start it.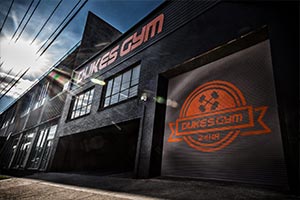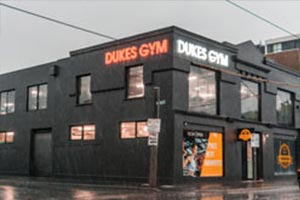 GET IN TOUCH 
FILL IN THE ENQUIRY FORM TO FIND OUT MORE ABOUT:
• 24/7 GYM ACCESS
• SMALL GROUP TRAINING
• PERSONAL TRAINING
Whether you're new to training or an experieneced lifter we'd love to help you reach your health and fitness goals. Fill out the form and onen of our friendly staff will be in touch shortly. Please note, our staffed hours are M-F 11am – 7pm; Sat – 10am – 4pm
Our Mission
We want to share the joy of lifting weights with the world.