Delicious Red Frog Raspberry Protein Crepes Recipe
Looking for a tasty breakfast staple to help you start your day right? Look no further than Raimee Leigh's  nutritious and delicious take on Protein Crepes. Introducing: Red Frog Raspberry Protein Crepes!
Loaded with Evolve Whey Protein Isolate , frozen berries, a drizzle of peanut butter, a pinch of coconut flakes, and a little chocolate, this quick and easy recipe is the perfect way to pack more nutrients, flavour and satisfaction into your diet. But don't just take our word for it; try the Red Frog Raspberry Protein Crepes at home for yourself!
Ingredients
60g of buckwheat flour

25g of Evolve Red Frog Raspberry WPI

2 egg whites

30g of crushed frozen raspberries

150ml of water (if making pancakes, only add water to desired consistency)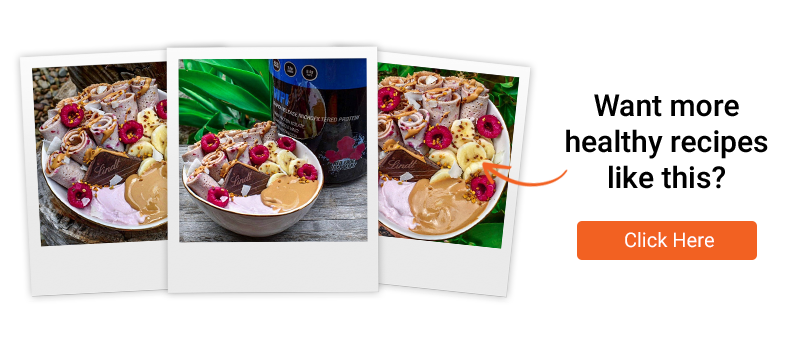 Method
Whisk all ingredients together in a bowl and place crepe pan on low-heat.

Scoop the mixture using a 1/4 cup for each crepe. Tilt the pan with a circular motion so that the mixture coats the surface evenly.

Cook the crepes for about 2 minutes until bottom is slightly brown, loosen with spatula, turn and cook the other side.

Roll all the crepes and cut into halves, place them into a bowl with all your favourite sides and toppings.

They go perfectly with yoghurt, fruit and, of course, peanut butter.
What is Evolve WPI?
Loaded with over 35g of isolate protein per serve and as little as 1.8g of carbohydrates and under 1g of sugar and fat, Evolve WPI is among the purest and highest value protein powders on the market, that will supply more of what your body needs to repair and grow.  Better still, Evolve WPI contains no additives or filler ingredients and is complete with easily digested amino acids and low lactose.