DUKES GYM
6 WEEK
SHAPE-UP
RESULTS THAT LAST
Best Transformation Wins $1000!
Terms & Conditions apply. See below for details.

GOAL SETTING SESSION
Sit down with one of our expert team and set achievable, actionable and realistic goals around your training and nutrition.

NUTRITION CHECK-INS & PROGRESS TRACKING
Track your progress like a pro. Measure results as you go and adjust your plan with the help of our expert trainers.

FLEXIBLE TRAINING OPTIONS
Chose your training style – pair the challenge with either a 24/7 Gym, Small Group Training or Personal Training membership. 
The key to any successful health and fitness achievement is Training, Nutrition & Accountability.
Most of us have tried training programs, restrictive diets and calorie counting before. The problem for the vast majority of us is having someone there to show you how to combine your training and nutrition, and then help keep you accountable to your own goals. Carb timing, weekly caloric surpluses & deficits and deload weeks all matter. Let us show you the way 😊 

1. SET YOUR TARGETS
Our experienced team will help you commit to challenging (but realistic) goals. Let us show you exactly what can be achieved in 6 weeks with a little hard work and the right team supporting you.

2. CHOSE YOUR TRAINING STYLE
We're lucky enough to be able to offer 24/7 Gym Memberships, 1 on 1 Personal Training sessions and Small Group Training. You get to pick the format that suits your training style and budget.
 
3. TRACK YOUR PROGRESS
The missing piece for most is diligently tracking progress. This lets you see how far you've come and allows us to make adjustments to your training and nutrition plan in real time. 
$1000 CASH PRIZE |
6 WEEK SHAPE UP
We want to celebrate hard work and results. As an added incentive to get working, we're rewarding the best transformation with a $1000 cash prize. Terms, conditions and cut off dates apply. To enter, see the team at reception.

HOW TO ENTER
All challenge participants are eligible to enter the competition by completing the entry form when signing up. Submit your before photo, put in 6 weeks of hard work and then submit your after photo. It's as simple as that 💪

HOW TO WIN
Winners are judged on a combination of gym attendance, strength progression and overall transformation. Stick to your plan and results WILL follow. 

KEY DATES
The competition will be open for entrants up until the 15th of December 2021. An overall winner will be picked just 6 short weeks later. Good luck! 
GET STARTED TODAY
Our 6 Week Shape Up Challenge is perfect for anyone looking to make a real change becuase it combines Training, Nutrition and Accountability. 
All participants get: 
Initial Goal Setting Session

Weekly Nutrition and Progress Tracking Calls 

Flexible Training Options – 24/7 Gym Access, Small Group Training or Personal Training 
and best of all, it's FREE for all new and existing members. 
FILL IN THE ENQUIRY FORM TO GET STARTED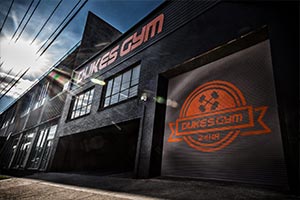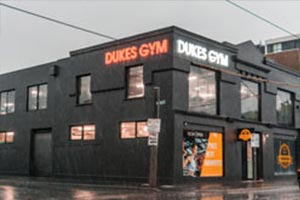 Our Mission
We want to share the joy of lifting weights with the world.