24/7 GYMS IN RICHMOND & ABBOTSFORD
DUKES GYM
24/7 GYM ACCESS | SEMI PRIVATE PT | 1-on-1 PERSONAL TRAINING
Book a Tour
Open floor plans, more of the right equipment, high ceilings and natural light. We were lucky enough to find huge spaces in Richmond and Abbotsford which has allowed us to build some amazing gyms. We have purposefully designed each location with love and care to ensure that every space is not only beautiful, but also functional, so you're not wasting time waiting around. Each gym is equipped with:
• Huge Free Weights Areas
• Squat Racks with Full Sized Olympic Lifting Platforms
• Dedicated Women's Only Sections
This means that you'll spend more time getting the work done and less time waiting around. By having the luxury of space, members also have more training options. Whether you're into traditional strength based workouts, HIIT, boxing, Olympic lifting or power lifting, you'll find plenty of space to do it at Dukes Gym.


We know everyone's goals, budgets and availability is different. That's why we have a range of flexible membership options to suit your unique circumstances:
DEDICATED WOMEN'S ONLY AREAS
For when you just want to zone out in your own space! Both our Abbotsford and Richmond gyms have uniquely designed dedicated women's only sections that give you the confidence to train like no-one's watching. Fully equipped with:
• Open & Inviting Layouts
• Full range of equipment
• Unique Fitouts
We also know that confidence and results comes from more than just the right equipment, which is why all of our staff are fully qualified personal trainers. They are here to help you make the most out of your training. So take the guesswork out of your training and start seeing real results today.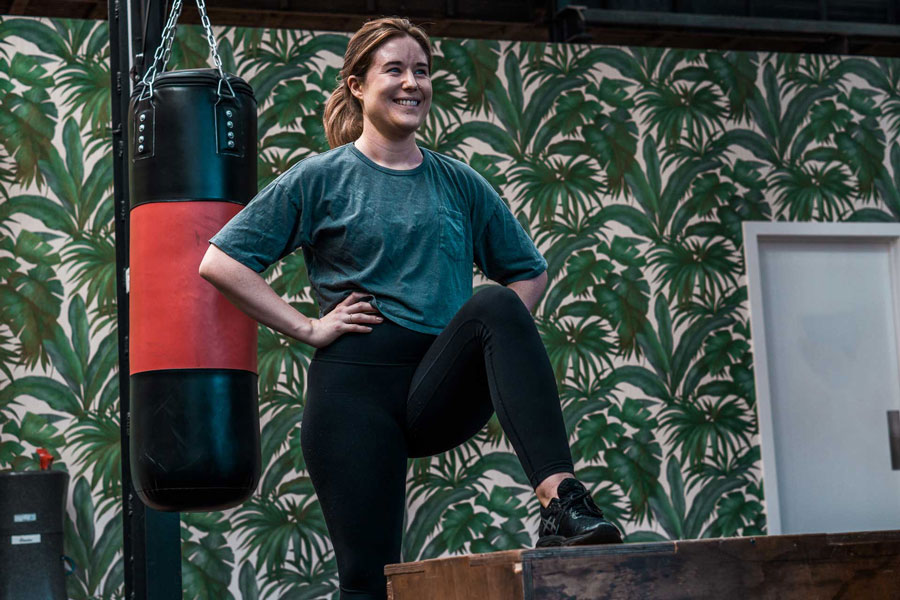 new to the gym?
Get the support you deserve 💖


Programming
Exercise selection
Creating a routine
Training Frequency

Cardio
How much
How often
Machine selection

Form
Moving correctly
Avoiding injuries
Equipment selection

Confidence
Setting up & using equipment
Lifting correctly
Gym etiquette

Nutrition
Frameworks
Macros & Micros
Sustainability

Results
What to expect
How long it takes
Avoiding looking big & bulky

Ross W.
⭐⭐⭐⭐⭐
"Dukes has everything I need for my workouts. Recently I've been training for a powerlifting meet and the huge number of racks, specialitybars and machines for accessories work make the prep much easier. Also love that it's 24/7 so I can a workout in whenever it suits me. Highly recommend."

Electra M.
⭐⭐⭐⭐⭐
"Training is my favourite part of the day. It's where I get to zone out and just focus on the set in front of me. I've trained at a lot of gyms over the years and Dukes has the best combination of equipment and open space. Plus I never have to wait around for equipment which is always a bonus."

Jesse B.
⭐⭐⭐⭐⭐
"Dukes has enough equipment for me and my mates to all train together, which is one of my favourite things to do. There's always a great atmosphere whenever I go and the staff are super friendly. Also love that they've taken the time to fit the gym out with the equipment that I actually use."

Josie B.
⭐⭐⭐⭐⭐
"Dukes Gym is a game-changer for me! The women's only section gives me the privacy and confidence I need to focus on my workouts. The personal training sessions are tailored to my needs and have taken my fitness journey to new heights. The gym's cleanliness is top-notch, and the staff is always welcoming and ready to assist. I'm so grateful to have found this gem!"

Billy T.
⭐⭐⭐⭐⭐
"Highly recommend Dukes Gym. The free weights area is spacious and well equipped. Heaps of racks and I never have to wait for equipment. All the staff are trainers which has been a huge help when it comes to programming and keeping me accountable. Its just a nice place to work out!"

Athba A.
⭐⭐⭐⭐⭐
"This one is a no brainer - if you live in Richmond join this gym. When you walk in you can just tell the staff there actually care. The gym itself is well equipped, the womens only section is a bonus and its always clean and cared for. Love training here and a huge thank you to the whole team at Dukes for making this place my home away from home."

Hugh N.
⭐⭐⭐⭐⭐
"Been training at Dukes for ages and love the motivating and welcoming atmosphere. When I started I was reasonably new to the gym, and having the support of the guys has helped me heaps. I also love that it's never crowded so I don't have to wait around for equipment."

Marley W.
⭐⭐⭐⭐⭐
"Joined recently and decided to start with some personal training to help get me back into the swing of things. I'm really enjoying my sessions and learning a lot of techniques and cues that I would've just brushed over if I was coming in by myself. Would highly recommend starting with PT if you've been out of it for a while. Keep up the great work guys."

Chelsea H.
⭐⭐⭐⭐⭐
"Amazing gym! Great equipment and the facilities are also always very clean. Staff are very friendly and supportive as well which makes for an awesome atmosphere! Big shoutout to Katrina, she is an amazing trainer and extremely motivating in helping you achieve your fitness goals. Definitely recommended Dukes Abbotsford!"
MEET THE TEAM
Dukes Gym is run by a team of passionate and enthusastic fitness professional, dedicated to making a positive impact on each one of our members lives. This can be as involved as working one on one with clients to delevop the perfect program to suit their goals and lifestyle, or it could be as simple as a friendly hello when you walk through the door.
Every one of our team has formal qualifications in fitness, but more importantly, we all genuinely enjoy bringing the joy of training into our members days. Our team all has unique training styles and goals, but we understand that every member is different and we need to work with our clients to get the best outcome for them.
We all feel very grateful for the chance to work in such a positive industry and the opportunity to make a real impact on people's lives. If you've ever wanted to make more progress with your health and fitness we are here to help😊

We've condensed decades of training knowledge into some key principals that are proven to work. Here are some must reads for any gym goer:
For more of the lastest in evidence based training and nutrition check out our blog.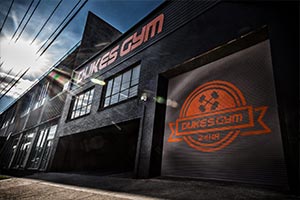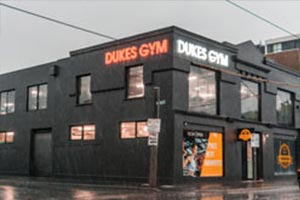 Our Mission
We want to share the joy of lifting weights with the world.